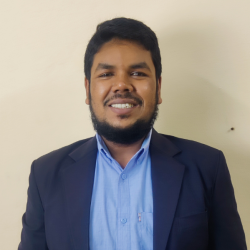 Latest posts by Aziz Murad
(see all)
Call in (ডেকে পাঠানো) Call in a doctor at once.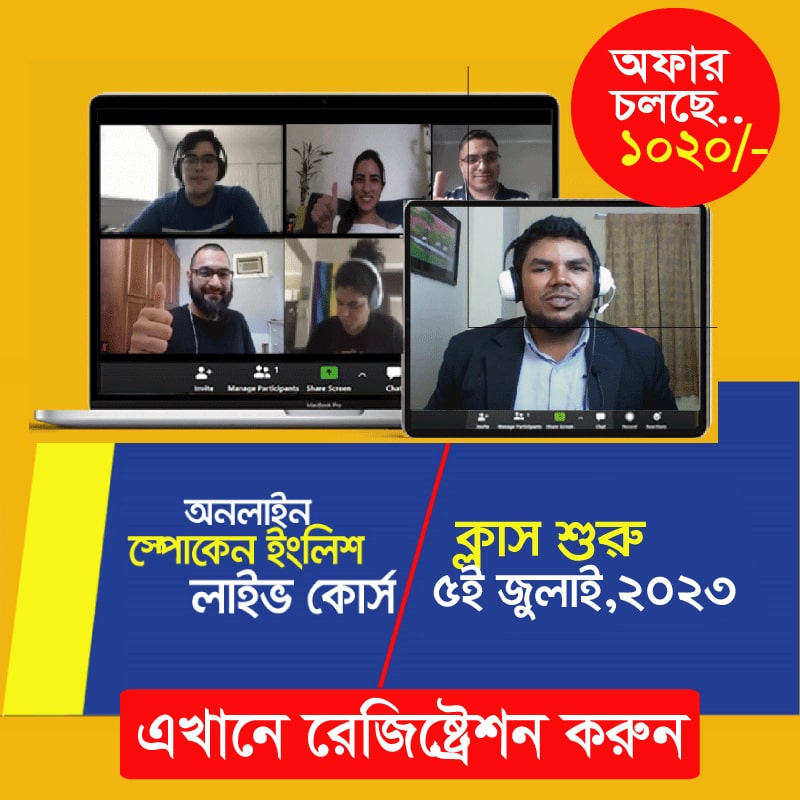 Call on (কারো সাথে দেখা করা) I called on them last week.
Call up (স্মরণ করা) I cannot suddenly call up his name.
Call upon (দেখা করা/আহবান করা) I will call upon you next month.
Call for (দাবিকরা/চাওয়া) The principal called for an explanation why the student did not come to school.
Carry on (চালিয়ে যাওয়া) Whatever the problem is, you have to carry on your study.
Carry out (পালন করা) I always carry out the orders of my parents.
Come by (পাওয়া) How did you come by your lost money?
Come of (বংশোদ্ভোত হওয়া/ কোন পরিবারে জন্মগ্রহন করা) He came of a middle class family.
Come round (আরোগ্য লাভ করা) Don't worry! You will come round soon.
Cut off (কেটে ফেলা/বিচ্ছিন্ন করা) Authority has cut off the electricity line for not paying the bills.
Cats and dogs (মুষলধারে/টানা বৃষ্টিহওয়া) It has been raining cats and dogs.
Carry the day (জয় লাভ করা) Our team has carried the day in final match.
Carry into effect (কার্যে পরিণত হওয়া) The law has been carried into effect by the authority.
Catch at tartar (শক্ত লোকের পাল্লায় পড়া) You have caught a tartar in them.
Catch sight of (দৃস্টি গোচর হওয়া) He caught sight of a beautiful lady suddenly.
Call to mind (স্মরণকরা) I cannot call his name to my mind right at this moment.
Call in question (সন্দেহকরা) Do you call in question about my honesty?
Change colour (ভয়ে ফ্যাকাসে হয়ে যাওয়া) The culprit changed his color at the sight of the police.
Close-fisted man (কৃপন) He is a close-fisted man in our society.
Cock and bull story (আজগুবি গল্প/গাজা খুরি গল্প) I don't believe your cock and bull story.
Come to light (প্রকাশ পাওয়া) The news of his taking bribe came to light now.
Come to head (চরম অবস্থায় পৌছানো) The boil has come to head.
Come to terms (শান্তি স্থাপন করা) The agitating mob finally came to terms.
Come true (সত্যে পরিণত হওয়া) My dream will come true one day.
Come into force (কার্যকরী হওয়া) The dead law again came into force.
Cry down (নিন্দা করা) Don't cry down about your colleagues.
Crying need (অতি প্রয়োজন) A job is a crying need to maintain my family expenditures.
Cry over spilt milk (বৃথা অনুশোচনা করা) Don't waste your valuable time by crying over spilt milk.
Cut and dried (বাঁধাধরা/পুর্বেপ্রস্তুত) I don't like his cut and dried lecturea
Curry favour (হীন তোষামোদের দ্বারা অনুগ্রহ লাভের চেষ্টা করা)  He has the habit of currying favor with the principal.
Cut a sorry figure (ভাল করতে না পারা) He cut a sorry figure in the exam.
Cut a good figure (ভাল করা)  Shamima cuts a good figure in her all exams.
Cut to the quick (মনে আঘাত দেয়া/পাওয়া) His misbehavior cut me to the quick.