Thank you so much for your keen interest to visit me in my page. You might already have known that I'm Md Abdul Aziz Chowdhury but I'm known as Aziz Murad to my learners.
I've completed my  Graduation from National University of Bangladesh. Since my student life I went through a lot of Career-oriented English Language Training. As I've special training on British Phonetics, it's really interesting to me to speak English in it's real rhythm.
In 2012, When I just turned to my 2nd year of Hons I joined at S@ifur's as Spoken English Teacher. Since then I was blessed to teach more than 8,000 learners in total. It includes different branches of S@ifur's and my Personal batch in different places. Language teaching was going smoothly ……
In 2017, I've joined my new Govt. job at DLS (Department of Livestock of Bangladesh) as a Sub Assistant Officer. For the role of my thumb, I gave up language teaching nearly two years (2017-2018) and soon I started to feel I'm gonna lose something interesting and my passionate activities.
GOOD NEWS IS THAT, finally in the late of 2019 I've started teach Spoken English again. But the difference is that now I'm taking my spoken English class online through Skype Interactive Live Video Sharing Method.
If you visit the website every pros & cons you'll surely know about some of my Online Spoken English Training activities.
Thanks for joining me.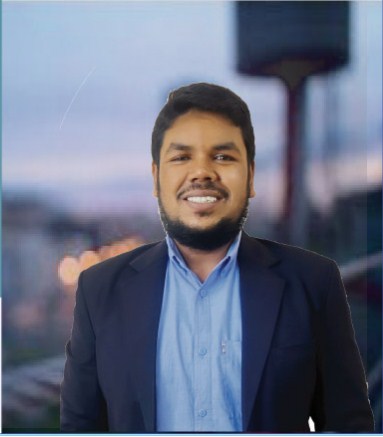 He is owner of AzizMurad.com and a successful English Language Trainer. He has taught 8,000+ learners (Online & Offline) successfully.